This ensemble-driven performance group is for students ages 5-10 with a central focus on musical theatre. Strengthen choreography, improve singing, and hone your acting technique while training under trained professionals, partaking in philanthropy and performance throughout the community, all to result in a musical production of Mo Willem's hilarious picture book "Don't Let the Pigeon Drive the Bus!" in Spring 2023.
2022 – 2023 PLAYERS KIDS PRESENT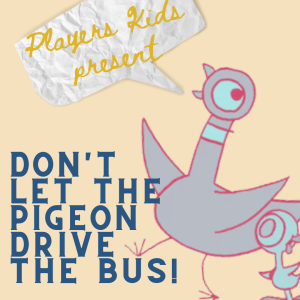 About "Don't Let the Pigeon Drive the Bus!"
It's not easy being the Pigeon-you never get to do ANYTHING! But when the Bus Driver has a crisis that threatens to make the passengers late, maybe that wily bird CAN do something. Featuring an innovative mix of songs, and feathers, this show is sure to get everyone's wings flapping.