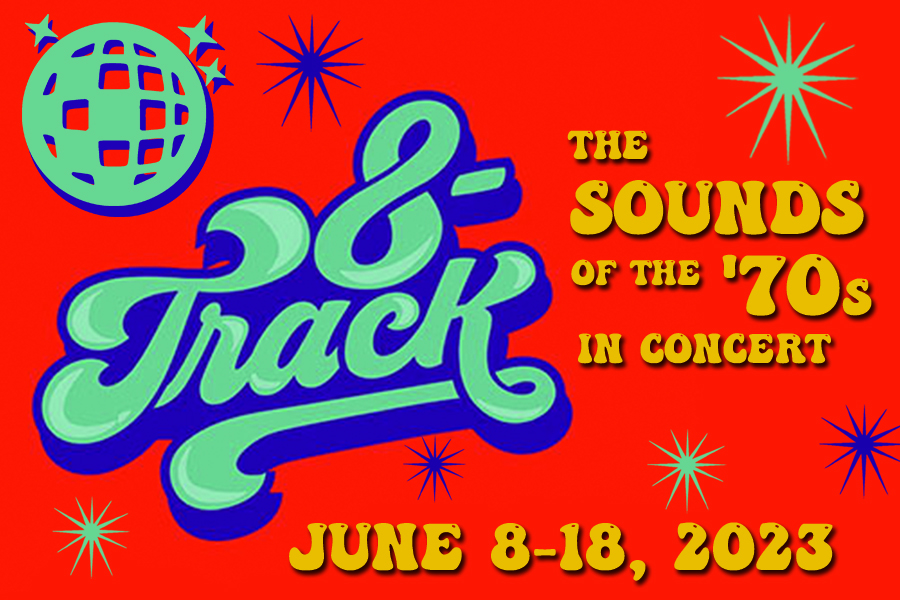 8-Track: The Sounds of the 70s in Concert
8-Track: The Sounds of the 70s in Concert
Conceived by Rick Seeber
June 8-18, 2023
Thurs.-Sat. at 7:30pm, Sun. at 2pm
Put on your leisure suits, halter tops, and platform shoes and get ready to boogie down through ten years of groundbreaking music! With its propulsive rhythms and dazzling harmonies, 8-Track is a fast-paced musical romp through one of the most impassioned decades of the 20th century.