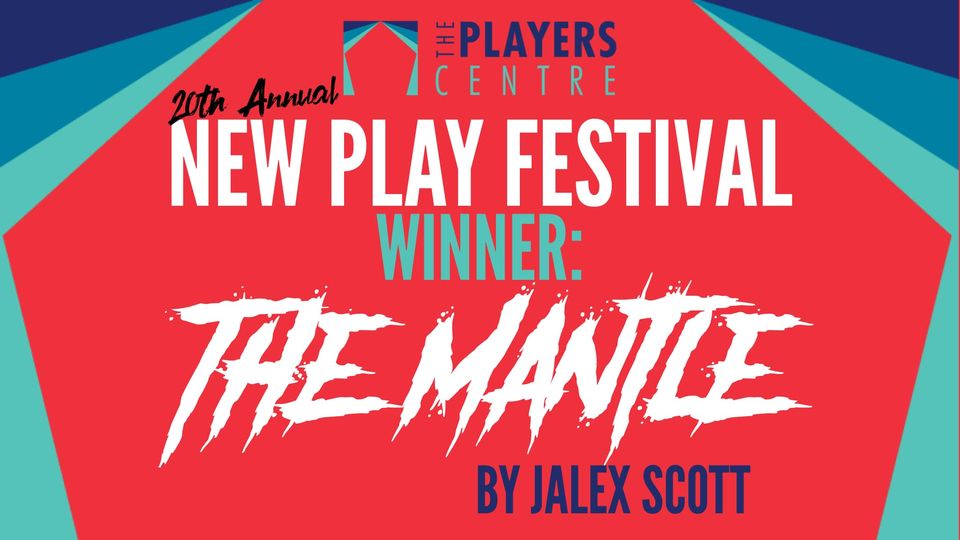 The Players Centre for Performing Arts is thrilled to announce the winner of the 20th annual New Play Festival, The Mantle written by Jalex Scott.
Each night from August 9 through 13, a different play by a local playwright was read over Zoom with local actors and directed by a local director. After each reading, audience members could ask questions and give feedback to the directors, to help them mold their plays.
The winner is slated to be produced during the 2022-23 season. Past winners that have not been produced due to COVID-19, will be performed in the summer of 2022.
The Players Centre would also like to congratulate the runner-up, O.U.T., written by Derrick Sikkema.
"The reading judges, Amanda Schlachter and I could not be more pleased with our week of new play readings," says Jeffery Kin, producing artistic director and festival coordinator. "Each night was a unique theater adventure, and the overall comments were that this is surely one of the strongest sets of play readings we have produced. Each play had a unique voice and a very strong reading. Jalex's play appealed to us on many levels, with his depth of characters and creative storytelling. "
"We are so proud of all the finalists in the new Play Festival. Our playwrights spoke to so many important issues and our audience gave the playwright's beautiful feedback," says coordinator Amanda Schlacter. "Every play could easily be produced next season. The Mantel, our winner, stood out for its complex characters and creative storytelling. It's always such a joy to be a part of the new Play Festival."
The Players Centre is proud to continue with its mission of entertaining, educating, and engaging the community with this special opportunity to assist with the birth of a brand new show.