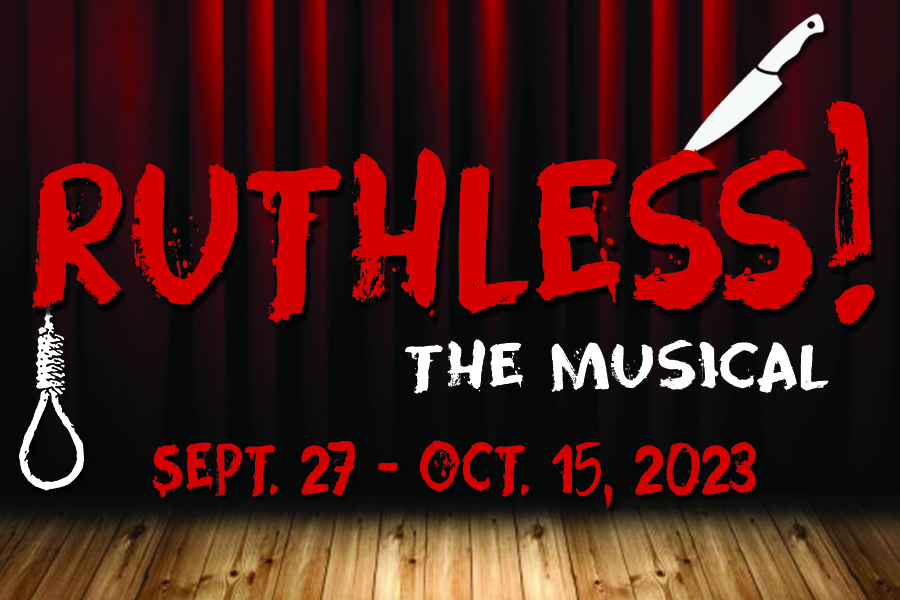 Ruthless!
Ruthless! 
Book and Lyrics by Joel Paley
Music by Marvin Laird
Sept. 27 at 7:30pm- Preview
Sept. 28-Oct. 15, 2023
Shows 7:30pm and Sundays at 2pm
Eight-year-old Tina Denmark knows she was born to play Pippi Longstocking, and she will do anything to win the part in her school musical. "Anything" includes murdering the leading lady!
Warnings: Adult language/Content
Director: Scott Keys
Cast:
Sylvia St. Croix – Heath Jorgenson
Judy Denmark/Ginger Del Marco – Jennifer Baker
Tina Denmark – Allie McLaughlin
Myrna Thorn – Leslie Van Brink
Louise/Eve – Shawn Marie Spears
Lita Encore – Nancy Denton